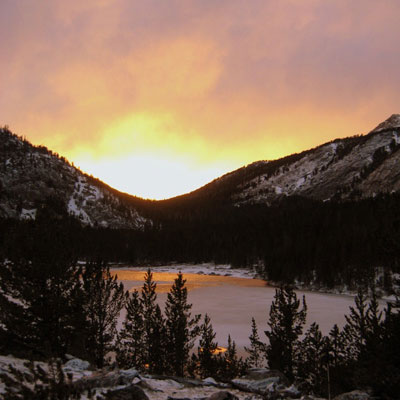 "Early in the morning, when you are reluctant in your laziness to get up, let this thought be at hand: 'I am rising to do the work of a human being.' Even though I know this, why am I still resentful if I am going out to do that for which I was born and that for which I was brought into the Cosmos? Or was I created so that I could lie under my covers and keep warm?"
Marcus Aurelius, Meditations 5.1, c. 167 AD
Photo taken by Karl Bitz at Pinto Park Lake in the Wind River Range of Wyoming, June 10, 2008.